Florez Riverview RV Park & Campground Services
Amenities include non-potable water on site, full electric hookups (20/30/50 Amp), children's play area, public toilets, large trash bin, and river access.
Start at $30/day
Includes picnic table &
20/30/50 amp electric hookup
$20/day
Up to 2 tents per site
Includes picnic table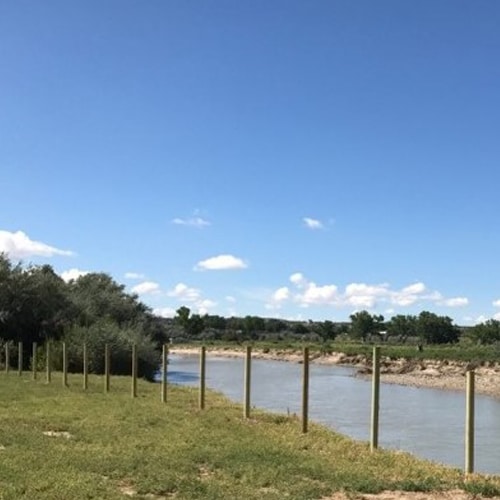 Dawn to Sunset
$5/person all day for river fishing, etc.
Children 12 & under are free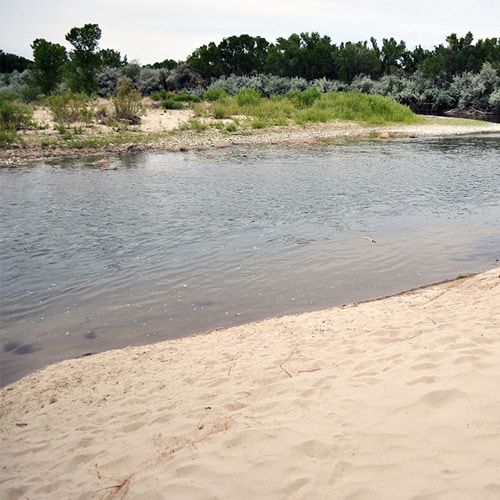 Dawn to Sunset
$5/person all day for boat launch use
For use by rafts, kayaks, canoes, other river boats, inner tubes, etc.
Shelters for Group Campers
$25/day
For use by existing multi-spot group camp site renters
Includes grills, electricity
$500 + deposit
For large group events
Tables, chairs, grills, electricity available
Call (505) 716-1834 for info
Tire swings, horseshoe pits,
and more
available in the campground.
Charcoal & Propane Grills
Stationary Charcoal Grills
Portable Propane Grills
available within the campground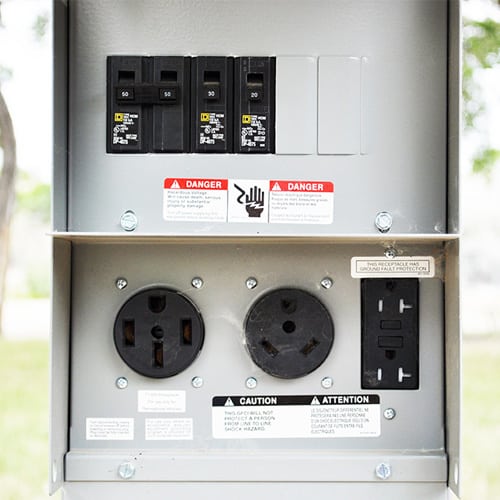 RV & TENT CAMP SITES
Overnight Single Group Sites
Includes picnic table, charcoal grill, electric hookup, public bathrooms, river access, and propane grills upon request and availability
COVERED SHELTERS
Single Group Site
$25/day for for existing group camp site renters — $300 + deposit for large group events
Includes 24′ x 24′ covered shelter, electric hookup, 2 charcoal grills, tables, river access, public bathrooms, and propane grills upon request and availability
DAY USE FOR RIVER ACCESS
Dawn to Sunset
$5/person (children 12 & under free) — all day for fishing and other non-boat-related activities
$5/person — all day for all boat launch purposes
Great for river fishing, raft/boat launching, or cycling.  A New Mexico State Angler's License is required for fishing on the San Juan River.
Florez Riverview RV Park & Campground
The Florez Riverview Campground gives you access to the famous San Juan River between the small towns of Bloomfield and Blanco, New Mexico.
Reserve Your Spot
Reserve your spot today and re-energize your spirit!